Diana Day Murphy Tax and Accounting has been family owned and operated since it was first established in January 2005. Diana decided to open her own business after 17 years of working in the exam department of the IRS where she acquired her great depth of tax knowledge. After her time spent with the IRS Diana decided to open her own practice to help the public better navigate the complicated world of tax.
Staff Profiles
Diana Day-Murphy
Licensed Tax Consultant, #27413-C
Enrolled Agent, #81677
Diana Owner and Founder of Diana Day-Murphy, Inc. originally started her tax career in the Examination and Audit Unit of the IRS. After spending 17 years with the IRS and earning her Bachelor of Science in Business Administration and her Minor in Accounting, Diana decided to focus her talents on opening her own business in January 2005. Diana is a licensed Tax Consultant and Enrolled Agent with the IRS, though her true passion and specialty is the overwhelming world of Tax Resolution. Diana is one of the only professionals who practice resolution work in the greater Central Oregon area.
Marcene Berends
Tax Preparer, #34045-P
Licensed Tax Preparer
Marcene has been living in Central Oregon since 1980, but has been an Oregon resident most of her life.  She met and married her husband here and has raised two children, both who also still live in Central Oregon. She has been a licensed Tax preparer through the State of Oregon for 10 years. Prior to becoming a Tax preparer she owned and operated a licensed day care for almost 20 years. Even then she loved to prepare her own business taxes. Marcene's goals are to become an Enrolled Agent and Licensed Tax Consultant.
Marcene joined Diana Day-Murphy, Inc. October 1, 2019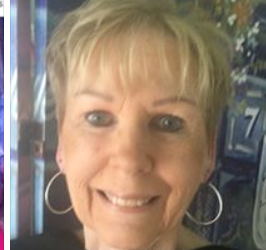 Toni Ammon
Administrative Assistant
Toni was born and raised in San Francisco, CA.  She moved to San Jose, CA in 1970 where she lived for more than 30 years, raising her children and working for a local CPA firm.  There she excelled at processing tax returns, producing financial statements, keeping the firm's books and running the front desk while overseeing two employees.
Toni's daughter and her family moved to Bend, OR in 2006 and Toni followed in 2007. For a few years, she worked for a local law firm as a receptionist/admin assistant. However, her knowledge and experience she had from working for an accounting firm eventually brought her back to a local CPA firm where she was employed for 8 years.
Toni joined Diana Day-Murphy, Inc. in August 2019.